Welcome To Savitri Devi Vidhya Niketan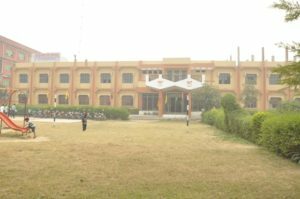 SDVN Sr. Sec. School runs under the ages of Modish Group of Institutions. It is only premier school in Punhana city which provides quality education to the students of District Mewat. SDVN SR. Sec. School is affiliated to CBSE New Delhi with affiliation number 530660 & school code 20266.
The school is known for providing the state of art facilities in academic sector.
The school hosts a well built infrastructure built in 4.1 acres. School has well built library, science laboratories, Computer labs & playground.
For overall grooming of the children, school provides co-curricular activites like yoga, taekwondo, scouts & guides etc.
SDVN Sr Sec School has a well educated team of science & commerce stream. The school lays extra emphasis on Class XI & Class XII students & is duty bound to provide them good education which can be beneficial in their career building.
90% of the SDVN Staff if from District Palwal & Faridabad.